In vivo Tumor Models
WuXi Biology has significant experience in oncology drug discovery. We offer a large collection of tumors models for small and large molecule drug development, including:
Cell line-derived xenograft (CDX) tumor models
Patient-derived xenograft (PDX) tumor models
Syngeneic tumor models
Human immune checkpoint gene KI mouse models
hPBMC/HSC humanized models
---
Cell line-derived xenograft (CDX) tumor models
320+ validated models, covering 30 cancer types
77+ cell lines derived from PDX models
Imaging-based orthotopic/metastatic tumor models
Brain/bone metastatic models of lung/breast cancer cell lines
---
41 luciferase labeled orthotopic/metastatic tumor models
Covering 17 tumor types
Bioluminescent imaging system
Specific-pathogen-free (SPF) barrier
---
Patient-derived xenograft (PDX) tumor models
1,400+ PDX models covering full range of cancer types
Fully-characterized models with genetic, molecular and pharmacological profiling
Drug-resistant PDX models available
in vitro screening and derivative PDXC/PDXO models
PDX panel with hPBMC humanization
---
Syngeneic tumor models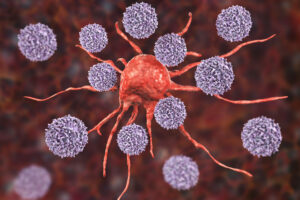 87 syngeneic models (mouse, rat, hamster)
Responsiveness to immune checkpoint inhibitors (PD-1, PD-L1, CTLA-4)
Tumor-infiltrating leukocytes (TILs) map
WES, RNA-seq and scRNA-seq characterization
---
hPBMC/HSC humanized models
hPBMC Humanized Models
Established models for immune-checkpoint inhibitor and bi-specific antibody candidates in a human-resembling immune system.
Annotation for both immune cells (phenotyping, biomarker, functions) and tumor cells (expression, mutation)
Different PBMC delivery systems (systemic injection or co-inoculation with tumor)
HSC Humanized Models
Available humanized models from CIEA combined with WuXi PDX/CDX models.
Customizable with human cytokine transgenic mice (GM-CSF/hIL-3 or hIL-2) to improve the reconstitution of myeloid lineage.
Established CDX/PDX-hPBMC Models
---
Genetically engineered models
48 engineered cell lines based on construct overexpression or gene knock-in
Pharmacologically validated in vitro and in vivo
Focusing at drug-resistant mutation introduction and IO-related checkpoint humanization
Example targets: EGFR, ROS1, ALK, RET, FLT3, BTK, Claudin18.2, PD-L1
---
Human immune checkpoint gene KI mouse models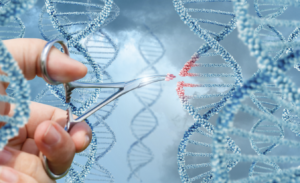 KI (Knock-in) mice offer the possibility to study checkpoint antibodies targeting human checkpoints in the context of a fully functional immune system.
Collection of various targets and background mouse strains
Validated with launched or most advanced clinical grade checkpoint antibodies
Double checkpoint KI mice customizable for combination (PD1 + OX40, PD1 + TIM3)