Animal Models for Cardiovascular Diseases & Hematological Disorders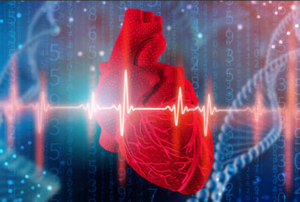 WuXi Biology provides animal models specific for cardiovascular diseases. Our extensive portfolio of cardiovascular procedures, ranging from telemetry studies for safety evaluation, to pathophysiological models for specific diseases. WuXi Biology also possesses an extensive expertise in Hematological Disorders providing a comprehensive assessment of all aspects of cardiovascular function.
---
Stroke
Surgery biological
Induction
Mouse | Rat
IN VIVO PHARMACOLOGY CATALOG
CAR-A01-1
Ischemic Stroke Model
Middle cerebral artery occlusion (MCAO)
CAR-A02-1
Cerebral Ischemia/Reperfusion Injury (CIRI) Model
Transient middle cerebral artery occlusion
(tMCAO)
CAR-A03-1
Intracerebral Hemorrhage (ICH) Model
Collagenase intraparenchymal infusion (ICH)
CAR-A03-2
Traumatic Brain Injury (TBI) Model
Controlled cortical injury (CCI)
CAR-A04-1
Forebrain Ischemia Model
Four-vessel occlusion (4VO)
---
Heart Failure
Coronary artery disease
Hypertrophic cardiomyopathy
Congestive heart failure
Atherosclerosis
Surgery
Biological induction
Transgenic & metabolic induction
Mouse | Rat
IN VIVO PHARMACOLOGY CATALOG
| | | |
| --- | --- | --- |
| CAR-B01-1 | Myocardial Infarction Model | Myocardial ischemia/infarction reperfusion MI/RI |
| CAR-B02-1 | Cardiac Hypertrophy Model | Transverse aortic constriction (TAC) |
| CAR-B03-1 | Heart Failure with Preserved Ejection Fraction (HFpEF) | Ang II induction |
| CAR-B04-1 | Atherosclerosis Model | Diet induction in ApoE-/- mouse |
---
Hypertension
Hypertension
Renovascular Hypertension
H-type Hypertension
Pulmonary Arterial Hypertension
Chemical induction
Genetic model
Surgery
Physical & chemical induction
Rat
IN VIVO PHARMACOLOGY CATALOG
| | | |
| --- | --- | --- |
| CAR-C01-1 | Hypertension Model | Deoxycorticosterone acetate (DOCA) salt induction |
| CAR-C01-2 | Spontaneous Hypertension | Spontaneous hypertensive rat (SHR), with renal failure |
| CAR-C01-3 | High Salt Induced Hypertension Model | Salt induction in Dahl salt-sensitive (Dahl SS) rat |
| CAR-C02-1 | Renoprival/Renovascular Hypertension Model | 2-kidney 1-clip (2K1C) |
| CAR-C03-1 | H-type Hypertension Model | Methionine induction |
| CAR-C04-1 | Pulmonary Arterial Hypertension (PAH) Model | Monocrotaline (MCT) induction |
| CAR-C04-2 | Pulmonary Arterial Hypertension (PAH) Model | Sugen 5416 and hypoxia induction |
In Vivo Anti-Hypertension Service
The General Pharmacology team at WuXi Biology offers in vivo screening and testing for the pharmacological effects of anti-hypertension candidates for our clients using wireless remote systems in free moving awake animals (including rodents and large animals). Several candidates have been approved by CFDA/FDA in 2016-2017 referencing studies carried out in our laboratories.
We use DSI telemetry system in SHR, salt sensitive (DSS, DOCA) or angiotensin II-induced hypertension animals to evaluate anti-hypertension candidates.
Methods:
Telemetry monitoring of ECG and BP in free moving animal
ECG/ BP transmitters were implanted 12 days prior to dosing
po, sc, or iv drug administration
ECG and BP continuous recording for 12h post-dosing
Data are analyzed by DSI Ponemah package
Species: rat, dogs, NHP
Endpoint: MBP, SBP, DBP, HR, ECG
Turnaround time: 4~8weeks/study
---
Thrombosis
Arterio-Venous Shunt, rat
FeCl3-induced carotid artery
Platelet aggregation assay
Hemagglutination test
Disseminated intravascular coagulation
Hyperfibrinolysis
Surgery
Chemical induction
Genetic Model
Mouse | Rat | Rabbit
IN VIVO PHARMACOLOGY CATALOG
| | | |
| --- | --- | --- |
| CAR-D01-1 | Thrombosis Model | Arterio-venous (AV) shunt |
| CAR-D01-2 | Thrombosis Model | Tail bleeding |
| CAR-D01-3 | Thrombosis Model | FeCl3 induction |
| CAR-D01-4 | Thrombosis Model | Renal vein ligation |
| CAR-D02-1 | Hemophilia Model | FVIII deficient mouse |
---
IN VIVO PHARMACOLOGY CATALOG
| | | |
| --- | --- | --- |
| CAR-E01-1 | Cardiomyopathy Model | Doxorubicin (DOX) induction |
---
Vascular Diseases
Surgery
Metablic induction
Mouse | Rat
IN VIVO PHARMACOLOGY CATALOG
| | | |
| --- | --- | --- |
| CAR-F01-1 | Vascular Disease | Benign Prostatic Hyperplasia (BPH) |
| CAR-F01-2 | Hindlimb Ischemia | Peripheral Arterial Disease (PAD) |
---
Case Studies
Myocardial infarction (MI) and Reperfusion Injury (IR) Model : Hemodynamics & Histopathology
Transverse Aortic Constriction (TAC) Model for Pressure Overload-Induced Cardiac Hypertrophy and Heart Failure
Learn more about our services for Cardiovascular & Metabolic Diseases Research